Is the NHS leading the way on staff health and wellbeing? 
There has long been recognition that if you improve the health and wellbeing of your staff, good things happen. Staff engagement, productivity, retention and recruitment improve, as do patient experience and outcomes.
The NHS  recognises the cost of staff absence, which is estimated by Public Health England to be £24 billion This years' new CQUIN programme, means encouragement for improving staff health and wellbeing has gained a financial dimension. With NHS Trusts having up to 0.75% of their Annual budget available, for achieving health and wellbeing targets, staff wellbeing is now firmly on the agenda. This signals the importance of staff wellbeing to the NHS and organisations more widely.
In addition agency costs are soaring, is a further expense which can be minimised by improved staff wellbeing.
The NHS is not alone however, the CIPD is involved with employers in general, recognising the need to improve staff health and wellbeing to achieve growth, productivity and competitive advantage.
Improving the Wellbeing of your staff.
Understanding your starting position is key.  We advise a dual approach:
Firstly, a questionnaire based survey, to gain an understanding of employees present perceptions. This provides information about what they think Within the NHS the Annual staff survey can assist with this. The information gained will enable you to have a greater understanding of the current situation across your business.
Secondly, a small number of focus groups to enrich the survey data and provide understanding about why the perceptions are as they are. This provides valuable and deeper insight and enables the right actions to be planned. Getting actions right first time produces a momentum on which your business can build, improving productivity and engagement as you do so.
NICE guidance (NG13) was published last year and is one of several evidence based guidelines which can help inform the way forward. Some of the CQUIN targets are aligned with this guidance.
How can The Healthy Worker Assist?
What we know from working with organisations is that you probably already have much to celebrate. From flexible working initiatives, adhering to statutory health and safety requirements, to the provision of early interventions for those with health concerns. There are also likely to be areas to develop. The Healthy Worker runs facilitated workshops so that key stakeholders in your business, including your staff, can use a model and together identify and prioritise areas for development within your organisation, so you have a plan to achieve your goals.
In our experience this can be an enlightening and rewarding stage of the process.
With extensive experience of working alongside the NHS we are familiar with the challenges and issues faced by frontline workers and managers.The Healthy Worker offers a range of support to improve staff heath and wellbeing with innovative and highly engaging workshops which can assist you to achieve your CQUIN or other wellbeing goals.

Please contact us for further information, or to discuss your requirements.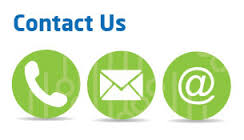 To discuss how we can help support your delivery of improved staff health and wellbeing:Tel:         01684 231461Email:     info@thehealthyworker.co.uk

or see our website for further information: www.thehealthyworker.co.uk